V.ery I.nspired P.ainters S.ociety
The Complete Inspiration Place Collection - for those who want it all - the V.I.P.- V.ery I.nspired P.ainter S.ociety!
Watercolor Secrets: Whether you're new to watercolor or want to learn an easier way, this class will give you the foundations for mixing luminous watercolors $126
Watercolor Textures: Develop a watercolor sketchbook practice and discover easy tricks for creating texture in your watercolor landscape paintings $126
Spirited Sunflowers: The secrets behind sunflowers in watercolor that glow with life.
Watercolor Portrait Academy: Learn how to paint watercolor portraits of people, cats and dogs.
Autumnal Inspirations: Explore the colors of autumn through landscape and still life watercolor painting ideas.
Ducky Lucky: Have fun painting white ducks and pelicans in this mini course
Foxy Loxy: Learn how to paint a fox you can be proud of.
Farm Animal Spirits: Gain a thorough understanding of how to draw and paint common farm animals in watercolor through step-by-step video instruction.
Go Figure: Develop an understanding for mixing flesh tones for watercolor and use photo references for nude figure models.
1 year of inspired Insiders' Club: Instant access to complete libraries of demonstrations plus new monthly material.
Print Apprenticeship: Learn how to create prints of your art by learning how to photograph, scan and reproduce your art whether it is to put on your website or offer prints for sale.
Mixed Media Madness: Develop an understanding of the fundamentals of mixed media
Garden Party: Develop a signature style while learning how to create exciting mixed media florals
Painting with Words: Signature art journaling course that teaches how to craete interesting lettering
Handcrafted Holidays: Discover how to create 10 haoliday cfrafts from 10 different mixed media art teachers.

Uncovering Your Style Ebook

Winter Woodlands

Bird Bonus mini class for a mixed media bird

18 Affirmations Audio

Gratitude Journal

Iris Mixed Media Mini Class

How to create your own stencils mini-class

gel transfer mini class

Horse Watercolor Mini-class

Geranium mixed media mini-class

BONUS: V.I.P Apron!
TOTAL VALUE: $3538
COLLECTOR'S PRICE: $2497 (30% savings)
Rest Assured
30 Day Money-Back Guarantee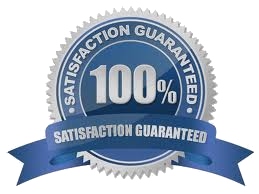 ---
Privacy
We will not share or trade online information that you provide us (including e-mail addresses).
---
Security
All personal information you submit is encrypted and secure.