Handcrafted Holidays
Our online format gives you the guidance you need, and step-by-step instructions so you will complete your holiday gifts on time!
Handcrafted Holidays Online Workshop with 10 artists - join us and get ahead of the December rush to create beautiful handcrafted holiday gifts for your friends and family.
Workshop Feedback
"Thank you for this wonderful class!! I love to give unique gifts to people, and I couldn't have found a greater way to learn some new ideas and techniques for making gifts other than from you and all the other artists included in these lessons for the Holidays! "~ Deb Lund
"I signed up because I like making things for the holidays. I love mixed media although I haven't done a lot. There is so much to do and learn; not the least of which is the massive amount of products available. I could spend hours re-searching things on the web but then all my time has been wasted. Signing up to learn from the experts who already know this stuff is a short cut for me. I learn how to do great projects while getting familiar with the products as well as "meeting" the designers. This one I especially like because it utilizes as much on hand stuff as possible. I'm working on Andrea's gift wrapping now. The weather has finally cooled making it the perfect time to start." ~Elsa R. Crowley, Texas
"I have signed up for this class so that I can FINALLY make some Christmas presents for my friends and family. I always have good intentions, but rarely follow through. I'm looking forward to some fun creating and seeing what everyone else in the class is up to also." ~Jackie D. from Mobile, Alabama
Rest Assured
30 Day Money-Back Guarantee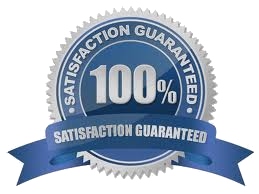 ---
Privacy
We will not share or trade online information that you provide us (including e-mail addresses).
---
Security
All personal information you submit is encrypted and secure.